Sports Physical Exams Questions and Answers
Get your sport physical exams from experienced doctors and medical professionals of Urgent Medical Care. Our doctors are trained to help you with all your healthcare needs. Call us for more information or schedule an appointment online! We have convenient locations to serve in Plymouth MI, and Bloomfield Hills MI and surrounding areas!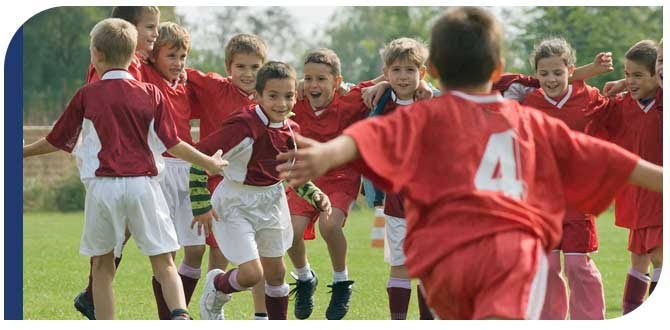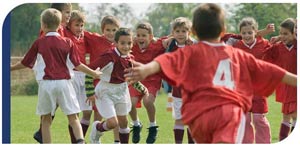 Sports are a great way to stay active, get physical exercise and build teamwork abilities. With a variety of different sports to choose from, there is one type of sport for everyone, whether it be watching or participating. Before young athletes are allowed to participate in sports, they must undergo a thorough physical exam to ensure that they are in good physical health. This prevents any adverse events that could be caused by certain underlying conditions, particularly cardiovascular conditions.
What is included in a sports physical?
Sports physicals take a detailed look at each child's overall health, as well as assess height and weight and make sure they are up to date on vaccinations. Obesity is one thing that should be detected and addressed early, because it can lead to type 2 diabetes or high blood pressure.
Sports physicals may involve additional evaluations. The primary care physician will examine the child's joints and flexibility, and will discuss any past injuries or concerns, such as asthma, sprains, fractures, concussions, and previous surgeries or medications. In addition to this, they will also check the child's heart health and assess their family history for any risks. The intention of a sports physical is to ensure that every child can safely participate in athletic activities.
Can a regular physical be used as a sports physical?
No, sports physicals have to be performed separately from annual physicals. This is because schools often require additional documentation about growth, physical development, vaccinations, and more. Typically, sports physicals are limited to participation in sports, so other exams would need to be completed for school or camp.
Why do I need a sports physical?
Just as professional athletes need medical care and attention to keep them in peak performance, so do young athletes. These important physical examinations provide an extensive medical check to ensure young athletes are as prepared for sports as professionals. The exam helps determine the personal safety for each individual's ability to participate in a specific sport, or in physical activity in general. Most states mandate that all students must receive a physical before they can start a new sport or participate in a new season. However, even if a sports physical is not required by the school district, it is still highly recommended by medical professionals to have one performed to ensure each child's safety.
Is Sports Physical covered by insurance?
Sports physicals may be covered under several different insurance plans, so it is important to confirm policy coverage before receiving a sports physical. At Urgent Medical Care, we accept the following insurance providers:
• United Healthcare
• Total Health Care
• Priority Health
• MiHealth
• Meridian
• Medicare
• BlueCross
• BlueShield
• Blue Care Network of Michigan
• Aetna
• Molina Healthcare
• AARP
• Cigna
If you do not see your insurance provider listed here, please contact our office and one of our professionals will be happy to assist you further.
Where can you get a sports physical?
If you are looking to get a sport physical and live in or around Plymouth or Bloomfield Hills, MI, come to Urgent Medical Care! Our team of health care professionals are experienced providers of sports physicals and can make sure your child is ready to participate in sports this year.
At Urgent Medical Care, we are dedicated to providing you with all of your urgent care needs. We have two locations to better serve you: in Plymouth, MI, and in Bloomfield Hills, MI. Plymouth residents can visit our clinic conveniently located at 41424 Ann Arbor Road, Plymouth, MI 48170; and Bloomfield Hills residents can visit our clinic conveniently located at 43141 Woodward Ave, Bloomfield Hills, MI 48302. We look forward to serving you! We serve patients from Plymouth MI, Bloomfield MI, Livonia MI, Novi MI, Worden MI, Canton MI, Southfield MI, Troy MI, and Farmington Hills.