Urgent Care Physical Exam Clinic in Plymouth and Bloomfield MI
An important part of maintaining health and wellness at work is receiving the proper physical exams and screenings. At Urgent Medical Care, we offer physical exams for the assessment of the overall health of our patients. Contact us for more information or schedule an appointment online! We have convenient locations to serve in Plymouth MI, Bloomfield MI, and surrounding areas!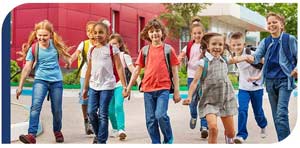 Table of Contents:
What is a physical exam?
What is included in a physical exam?
How often should I get a physical exam?
What should you not do before a physical exam?
A physical exam can be a great way to assess your overall health and wellness, as it can let you know whether you are in peak health or if there are some concerns to address. Here at Urgent Medical Care, our physicians have plenty of experience and expertise when it comes to providing high-quality physical exams to our valued patients from Bloomfield Hills MI, Plymouth MI, and the surrounding areas.
What is a physical exam?


A physical exam is a preventive healthcare measure provided by primary care doctors for patients on a routine basis to check for early signs of disease or illness and to improve their overall health and wellness.

What is included in a physical exam?


Most physical exams consist of a review of the patient's medical history, a comprehensive physical assessment, and various laboratory tests and diagnostics, depending on the reason for the physical and what the medical provider finds in the prior two portions of the physical exam.

With that in mind, the medical history review will take place with the medical provider directly asking the patient questions about their medical history, or the questions will be on a questionnaire form that the patient can fill out. The questions will involve the patient's personal and family medical history, any medications they are taking, allergies or pre-existing medical conditions they have, any past hospitalizations and surgeries, as well as questions about their diet, exercise routine, and sleeping habits.

For the comprehensive physical assessment, the medical provider will examine the patient's vital signs, such as blood pressure, temperature, heart rate, and breathing rate. In addition to the vital signs evaluation, the medical provider may also conduct a vision and hearing screening and take the patient's height and weight. Additionally, the physical assessment will consist of an evaluation of the health of the patient's heart and lungs, palpation of the abdomen to assess for any abnormalities, and checking the strength, flexibility, and range of motion of the patient's joints, muscles, bones, and soft tissues.

How often should I get a physical exam?


The frequency with which you should get a physical exam largely depends on your age and overall health status. As such, if you are younger than 50 and do not have any underlying medical conditions, it is generally recommended to get a physical exam once every three years. However, if you are over 50, and have a heart condition or other underlying medical condition, it is recommended to have an annual physical exam.

What should you not do before a physical exam?


In order to make the most out of the physical exam and receive the most accurate results, there are a few things that you should avoid doing before the physical exam. The following is a list of things to try to avoid before a physical exam:

• Avoid drinking coffee before having your blood pressure taken
• Avoid eating a high-fat meal before having blood drawn
• Avoid taking cold medicine before a sick visit physical
• Avoid drinking alcohol for at least 24 hours before getting your cholesterol tested
• Avoid caffeine before a stress test
• Avoid drinking too much water before a urine test, but stay hydrated
• Don't forget to write down any questions you have for your doctor

If you require a physical exam, we would be happy to provide that for you at Urgent Medical Care! For an appointment, please feel free to schedule one through our website, give us a call, or come to one of our clinics in Bloomfield Hills or Plymouth, Michigan, for a walk-in appointment. We serve patients from Plymouth MI, Bloomfield Hills MI, Livonia MI, Novi MI, Worden MI, Canton MI, Southfield MI, Troy MI, Farmington Hills MI and BEYOND.