Lab Testing Services Questions and Answers
Lab testing helps doctors to diagnose your symptoms and provide best possible treatment accordingly. At Urgent Medical Care, we offer lab testing services for our patients. Call us for more information or schedule an appointment online! We have 2 convenient locations to serve in Plymouth MI, Bloomfield MI, and surrounding areas!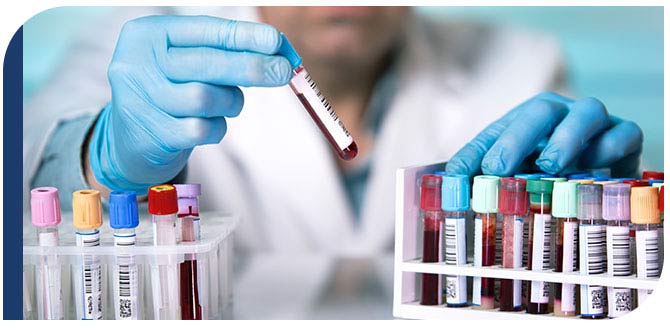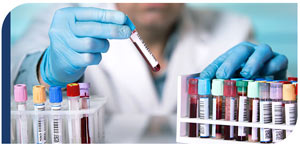 Table of Contents:
What is a lab test?
What are common lab tests?
What are routine lab tests?
What blood tests should I get annually?
Lab testing can provide patients and medical providers with numerous benefits, such as early detection or prevention of illness and monitoring the remission or progression of various illnesses and diseases. At Urgent Medical Care, we are proud to provide our valued patients from Bloomfield Hills MI, Plymouth MI, and the surrounding area with excellent lab testing services.
What is a lab test?


A lab test, short for laboratory test, is a medical procedure performed to diagnose or monitor certain illnesses, injuries, or conditions and evaluate an individual's overall health. There are numerous lab tests, including those that take samples of a person's blood, urine, saliva, or other bodily substance. Other lab tests include various imaging procedures, such as digital X-rays, medical resonance imaging (MRI), or computed tomography (CT) scans, as well as electrocardiograms (EKG), and several different lung function tests.

What are common lab tests?


Some of the most common lab tests include the following:

• Basic Metabolic Panel (BMP): a blood test that measures levels of glucose, sodium, calcium, potassium, chloride, blood sugar, electrolytes, and fluid balance. This test can also assess kidney function, monitor the effects of certain medications, and help with diagnosing certain conditions.

• Complete Blood Count (CBC): most common blood test that measures the amount of red and white blood cells and platelets in your blood. It can be used to screen for various disorders, such as anemia, leukemia, and malaria, assess your nutritional health, and evaluate symptoms such as unexplained bruising, fatigue, or weakness.

• Comprehensive Metabolic Panel (CMP): a blood test that includes the basic metabolic panel as well as six more tests to evaluate metabolic function more thoroughly, with a particular focus on organ systems.

• Cultures: a unique blood test that looks for and evaluates various germs and bacteria that cause infection, such as methicillin-resistant Staphylococcus aureus (MRSA), meningitis, pneumonia, strep throat, or urinary tract infections (UTIs), to determine if antibiotic treatment is required.

• Hemoglobin A1C: a blood test that is used to monitor and diagnose diabetes

• Lipid Panel: a group of blood tests that evaluate cardiac function and risk, including the measurement of cholesterol and triglyceride levels.

• Liver Panel: a group of blood tests that evaluate liver function and check for liver tumors.

• Prothrombin Time, also known as PT or Pro Time: a blood test that measures the length of time it takes for a person's blood to clot in order to screen for bleeding abnormalities and monitor various medication treatments that prevent blood from clotting.

• Thyroid Stimulating Hormone: a blood test that screens and monitors an individual's thyroid function.

• Urinalysis: a screening test used to evaluate an individual's urine for early signs of disease or monitor various conditions, such as diabetes or kidney disease.

What are routine lab tests?


Routine lab tests are those that your primary care doctor will typically recommend getting as part of a comprehensive or annual physical exam. In general, routine lab tests are not conducted to diagnose any particular illness but instead are conducted to monitor and evaluate one's overall health status. With that being said, if the patient is dealing with any unexplained or concerning symptoms at the time of their annual physical, then some routine lab tests may also be conducted to diagnose or rule out any illness or condition.

What blood tests should I get annually?


Ultimately, the blood tests you should get annually depend on a few different factors, such as any pre-existing or underlying medical conditions you have, your personal and family medical history, any risk factors you have for particular diseases, and your lifestyle habits. With that being said, some blood tests that you should consider getting annually include CBC, BMP, CMP, lipid panel, thyroid panel, enzyme markers, PT tests, and testing for sexually transmitted diseases (STDs) if you are sexually active.

If you require lab testing, we welcome you to come to Urgent Medical Care in Bloomfield Hills or Plymouth, MI, for a walk-in appointment! We also welcome you to schedule an appointment in advance through our website or by calling us. We serve patients from Plymouth MI, Bloomfield MI, Livonia MI, Novi MI, Worden MI, Canton MI, Southfield MI, Troy MI, and Farmington Hills MI.