Primary Care Physicians Questions and Answers
Primary care is important for your health and overall well-being, so talk to our team of experienced primary care physicians at Urgent Medical Care to know more about our medical services. Call us for more information or schedule an appointment online! We have 2 convenient locations to serve in Plymouth MI, Bloomfield MI, and surrounding areas!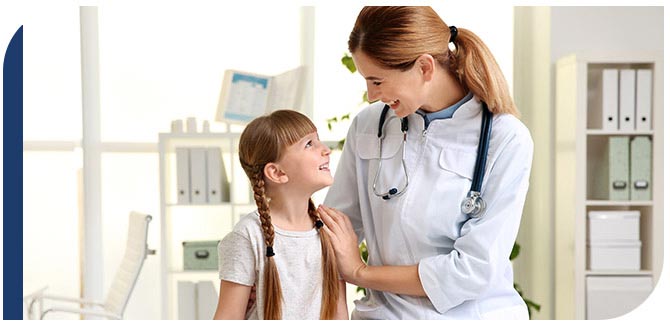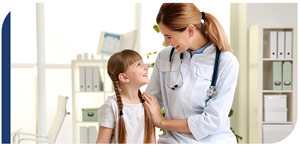 Primary care is an essential part of healthcare, and we are proud to provide such services at Urgent Medical Care to our valued patients from Bloomfield Hills MI, Plymouth MI, and the surrounding areas.
How do I find a new primary care physician?
If you have recently moved or are just looking for a change concerning your primary care provider, finding a new primary care physician who is a good fit can seem stressful. With that being said, a good place to start is by asking any friends, family, neighbors, or colleagues about any recommendations they have for a good primary care physician.
Once you have compiled a list of candidates, you may want to visit each doctor's website and read up on any reviews patients have left about their professionalism, dedication, care, and expertise. You may also want to make a list of the specific qualities you are looking for in a primary care physician, as this will help you know what to ask the primary care physician candidates you consult. Finally, you can begin calling down the list of candidates to see if they are taking new patients and to schedule an initial consultation.
If you are looking for a new primary care physician in Bloomfield Hills or Plymouth, MI, we welcome you to consider one of our primary care physicians at Urgent Medical Care!
What do you see a primary care doctor for?
A primary care doctor functions as the first point of contact for any medical concern or need that a patient has. They also provide follow-up care for any hospitalizations or surgeries that their patient experiences. With that in mind, there is an extensive range of illnesses, injuries, and medical needs that patients see a primary care doctor for, including any of the following:
Treatment and management of various acute and chronic illnesses, injuries, or conditions
Annual physicals, as well as various other types of physical exams
Immunizations and flu shots
Laboratory testing and x-ray services
Prescription medication refills
Specialist referrals
And more!
Why choose a primary care doctor?
Having a primary care doctor can provide you with numerous benefits, as they function as both an anchor and guide to the world of healthcare, which can sometimes be intimidating and confusing to navigate on your own. Some of the benefits of having a primary care doctor in your life include the following:
Continuity of care: a primary care doctor can save you from relying on the medical guidance of a rotating cast of doctors at urgent care clinics or emergency rooms that are unfamiliar with your medical history and may sometimes contradict each other. As such, the familiarity that a primary care doctor will have with your medical history will enable them to provide you with the best and safest treatment options available.
Convenience: primary care doctors can provide you with a wide range of services, allowing you to receive the vast majority of your medical needs in one place.
Early detection of illness: through your primary care doctor's familiarity with your medical history and health status, in addition to routine physicals and other preventive healthcare measures, primary care physicians can detect the early signs of disease or other medical issues when they are at their most treatable stage.
Health maintenance and promotion: your primary care doctor can inform you of what conditions, diseases, or illnesses you are at greater risk of and how to minimize or avoid those risks, owing to their familiarity with your personal and family medical history and health status.
Streamlined communication: while urgent care and emergency room doctors require you to inform them of your medical history, medications, or medical conditions, a primary care doctor will already have all of that information on record. Furthermore, as you get to know your primary care physician, you will hopefully be able to establish a medical relationship of trust and familiarity, which will help to streamline communication.
How much is a primary care visit?
The cost of a primary care visit varies according to the services rendered at the visit. Moreover, prices vary between primary care clinics, depending on the location and expertise of the staff. If you would like to know our prices at Urgent Medical Care, we welcome you to give us a call! Our administrative staff would be happy to provide pricing estimates and information about our medical insurance policies.
For an appointment with one of our primary care doctors at Urgent Medical Care, please feel free to call us, schedule one through our website, or visit one of our clinics in Bloomfield Hills or Plymouth, Michigan, for a walk-in appointment. We serve patients from Plymouth MI, Bloomfield MI, Livonia MI, Novi MI, Worden MI, Canton MI, Southfield MI, Troy MI, and Farmington Hills MI.