Occupational Health Questions and Answers
Do you have a workplace illness or injury? Visit
Plymouth Urgent Care & Bloomfield Urgent Medical Care, our team of health care professionals are here to help you. We have 2 convenient locations to serve in Plymouth MI, Bloomfield Hills MI, and surrounding areas! Call us or schedule an appointment online!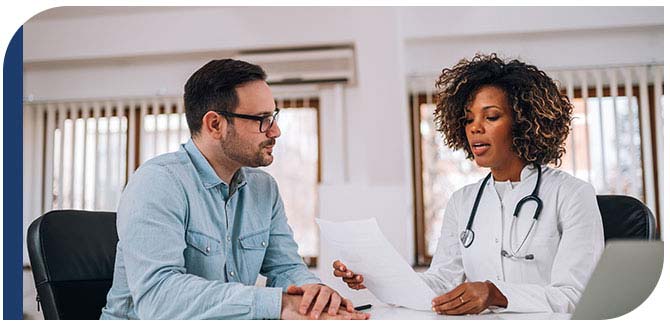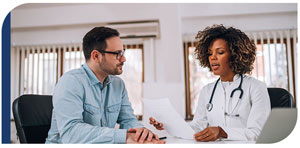 Table of Contents:
What is occupational health?
What is the main focus of occupational health?
What is an occupational health risk?
When should I see a doctor for occupational health?
What is occupational health?


Occupational health aims to provide businesses with preventative measures for the workplace to avoid risks to employees that can be harmful to their health and well-being. Occupational health also covers the health and safety of the general public who interact or visit with the work environment. The goal of occupational health is to ensure that the workplace is safe from hazards for its employees and that there are steps in place to deal with hazards should they arise. Occupational health is not just about the physical safety of employees at work, such as ensuring trip and fall hazards are removed and chemical hazards are properly contained, it also looks at employee's health from ensuring proper break and rest periods both during work and between shifts to providing direction on proper posture or movement techniques to avoid injury. They are concerned with the employees' overall health and well-being, including physical, physiological and psychological factors.

What is the main focus of occupational health?


Occupational health's primary focus is on the prevention of hazards, ensuring a safe workplace for employees to work in, taking into account their physical and mental health, safety and well-being. It can include a vast assortment of factors such as exposure to trip and fall risks, exposure to harmful chemicals and pollutants, workstation ergonomics, adequate breaks during a shift, adequate rest periods between work shifts and any other factors that can affect a worker's health and safety while on the job. It also takes into account the health and safety of the general public to ensure that members of the public aren't exposed to risks through their interaction with the workplace. This can include physical safety risks around the exterior of the building that a person can come into contact with while being near the building, as well as exposure to chemicals and pollutants that are released into the air around the workplace as a result of the work being completed inside the building.

What is an occupational health risk?


An occupational health risk is not the same as a hazard. Risk refers to the probability or chance that when exposed to a hazard, a person will experience adverse health effects or be harmed. Hazards are the item that a person that a person can be exposed to that would be responsible for the adverse health effects, whereas risk is the likelihood or probability that exposure to that hazard can cause the person to become sick, injured or potentially die. A hazard isn't always a physical item such as a knife or a trip hazard, it can be a substance or chemical, energy source, process, behaviour, practice or condition. Each of these hazards has different risks associated with them that employees and anyone else exposed to them needs to be aware of. Occupation health works with companies to help hem understand the hazards of the workplace and the associated risks involved. This will help mitigate potential injuries, diseases, mental conditions, stress related conditions and other negative health impacts to not just the person exposed to the hazard, but also future generations where hazards can have a negative effect on genetics.

When should I see a doctor for occupational health?


Your health and safety should be your top concern. You should see a doctor any time you experience new symptoms of illness or if you have an injury that requires medical treatment. When you visit a doctor, they will ask you about your symptoms, when they started, if anything in your life has changed that could be causing the symptoms. In the case of an injury, you will be asked if you sustained the injury while at work. These questions will help them determine if it is an occupational health and safety concern that needs to be addressed by an occupational health governing body. It will also help them to diagnose the source of the concern and can help determine further testing required as well as the proper treatment plan. You may also need to see a doctor prior to starting a job that has certain physical or psychological requirements to ensure that you are fit enough to perform the duties that will be required of you. This also falls under the umbrella of occupational health as it will ensure your health and safety won't be affected by your physical or mental fitness.

If you want to know more about our services, call us or schedule an appointment online! We serve patients from Plymouth MI, Bloomfield Hills MI, Livonia MI, Novi MI, Worden MI, Canton MI, Southfield MI, Troy MI, and Farmington Hills MI.