COVID-19 Testing Questions and Answers
COVID-19 testing is available at Plymouth Urgent Care & Bloomfield Urgent Medical Care. We have 2 convenient locations to serve in Plymouth MI, Bloomfield Hills MI, and surrounding areas! Call us or schedule an appointment online!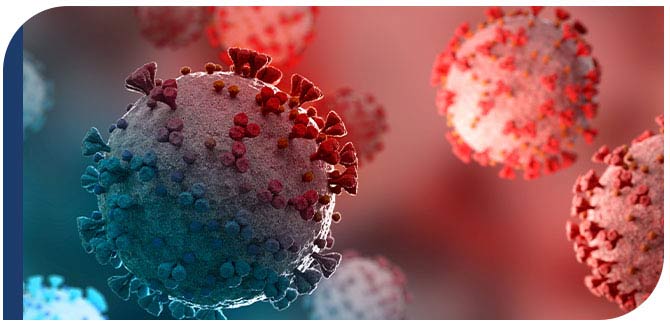 Table of Contents:
We offer the following:
How does COVID testing work?
When should I be tested for COVID ?
What are the symptoms of COVID -19?
What are the types of COVID -19 tests?
We offer the following:


• Same day COVID-19 PCR test result if seen before 2 pm.
• Same day Rapid COVID-19 antigen test
• Covid-19 Antibody test

How does COVID testing work?


The primary COVID test used today is the swab test, either from the nose or throat of the potentially infected individual. The swab aims to capture the genetic material of the coronavirus from the individual's nasopharyngeal secretions. Once the swab has been taken from the patient, it is placed into a reaction vial containing chemicals required to break the virus and expose the viral genome. Specific parts of the viral RNA will bond to a different chemical in the vial and replicate itself over the course of time. While that is happening, another reagent (chemical) with a marker will bind itself to the replicated genetic complex. The marker will indicate the presence of the COVID virus's genome and therefore lead to a positive or negative test result. If no marker is present over the course of a specified amount of time, the individual will receive a negative test result. Markers in a positive sample can show up over the course of a few hours or a few days.

When should I be tested for COVID?


COVID shared many symptoms with other illnesses such as the flu and the common cold, so it can be hard to know when you should get a COVID test. Due to the nature of COVID and how quickly it can spread, it is best to get a COVID test if you have any symptoms that are related to COVID such as fever, cough, sore throat, headaches or a general feeling of being unwell. If you have any of the COVID symptoms you will need to isolate at home to ensure that you aren't potentially infecting others. You will also need to isolate while you await the results of your COVID test. You should also be tested for COVID if you have been identified as being a close contact of someone who has tested positive for COVID. The availability of testing will vary by area, with some regions offering asymptomatic testing and other regions only allowing testing when individuals are presenting symptoms or have been identified as a close contact of a confirmed case. A health care provider can help inform your decision on when to be tested as well based on any symptoms you may have, potential close contact you have had with other people and if you have travelled out of the state or country. As COVID continues, some countries now require proof of a negative COVID test for you to enter their country and you may be required to present proof of a negative COVID test prior to returning home.

What are the symptoms of COVID-19?


The symptoms of COVID-19 have changed through the course of the pandemic as the medical profession has learned more about the virus and how it infects our bodies. It seems that no two COVID cases are the same, with it infecting different people in different ways, and symptoms can vary from one infected person to the next. In some people, there are only minor symptoms, or even no symptoms at all, whereas other cases have patients with extreme symptoms that require hospitalization and ventilation machines. The most commonly seen symptoms of COVID-19 are fever, cough, difficulty breathing, fatigue, headache, loss of taste or smell, sore throat, muscle or body aches, congestion or runny nose, diarrhea and nausea or vomiting. Additional symptoms may present themselves in some patients. If you have any of these symptoms, you will need to isolate until the symptoms have passed or you have received a negative COVID test.

What are the types of COVID-19 tests?


There are different types of COVID tests available that can test for COVID. A diagnostic test can be done to test if an individual has the COVID virus currently present in the body whereas a serology, or antibody, test will show if an individual has previously had the COVID virus but won't indicate a current infection. Inside of the diagnostic testing program there are two types of tests – a PCR test and an antigen test. A PCR, or polymerase chain reaction, test will detect the genetic material of the virus from a sample taken from an individual. The sample is retrieved from the potentially infected individual through a nose or throat swab. The swab is then tested and analyzed for the presence of the COVID virus. Antigen tests on the other hand are used to detect proteins in the virus as opposed to genetic material. Antigen tests are not commonly used currently, the majority of testing being done is through a PCR test.

If you want to know more about our services, call us or schedule an appointment online! We serve patients from Plymouth MI, Bloomfield Hills MI, Livonia MI, Novi MI, Worden MI, Canton MI, Southfield MI, Troy MI, and Farmington Hills.