Plymouth Urgent Care Q&A
The search for a top-rated urgent care is over! At Urgent Medical Care in Plymouth MI, our professionals can help develop a treatment plan to fit your specific healthcare needs. For more information, call us today. We are open 7 days a week!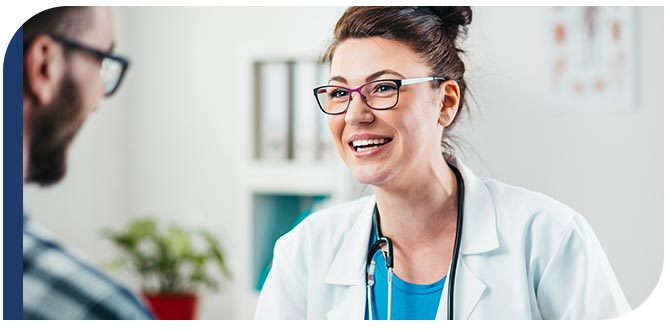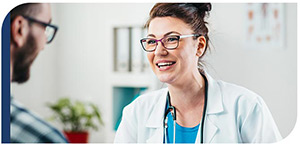 Table of Contents:
What should I go to urgent care for?
What is the difference between a walk-in clinic and urgent care?
What is better, urgent care or ER?
Urgent care centers are an important part of the healthcare system. They provide a wide-range of services to treat mild-to-moderate illnesses and conditions, and cost significantly less than a visit to the emergency room. Urgent care facilities are open later than most practitioner offices, and take a lot of strain off of the ER, as many non-emergency situations go to the emergency room unnecessarily. Without urgent care centers, hospitals would be overwhelmed and patients would be paying a lot more, and spending a lot more time waiting.
What should I go to urgent care for?

Urgent care centers are typically open later than doctor's offices, and offer a broad range of services, including:

• Broken bones/fractures
• Sprains and strains
• Cuts, abrasions, wounds
• Asthma
• Dehydration, vomiting or diarrhea
• Generalized pain
• Infections, like UTIs

If you are in a life-threatening situation, go to the emergency room immediately. Urgent care facilities are equipped to handle non-life-threatening situations, and should not be used if your life or limb is in jeopardy.

What is the difference between a walk-in clinic and urgent care?


Walk-in clinics are good for some common but not serious problems, such as bronchitis, ear infections, sore throats, urinary tract infections, rashes, minor sprains, and cuts that don't require stitches. They can also provide some preventive care, such as vaccinations, and might be able help you monitor certain chronic health problems, such as high blood pressure or diabetes, through screening tests. However, any and all chronic health problems should be overseen by a regular physician, such as a family doctor.

Urgent care centers can handle all the same problems as a walk-in clinic, as well as some that are more serious but not severe enough to warrant a trip to the ER. Examples include cuts requiring stitches, a suspected fracture, or a minor asthma attack. Consider visiting urgent care centers near your home to see where you are most comfortable.

What is better, urgent care or ER?


You do not need an appointment to go to the ER, but you may have to wait if other patients have more pressing medical needs. Some hospitals use online scheduling tools to post their ER waiting times so you can check before going to the hospital. If you are experiencing a medical emergency, such as a heart attack or stroke, it is important to call 911 for an ambulance instead of driving. This allows emergency medical services to begin treatment immediately.

Warning signs of a medical emergency include:

• Problems breathing
• Chest or upper abdominal pain
• Fainting or sudden dizziness
• Changes in vision
• Uncontrollable bleeding
• Coughing or vomiting blood
• Confusion or changes in mental status

If you need urgent medical care for a condition that is not serious or life-threatening, you may want to go to an urgent care center when you cannot see your primary doctor right away. These centers typically provide treatment for minor illnesses, cuts, burns, puncture wounds, fractures, bites, stings, sprains and strains. They also may offer convenient on-site laboratory services and x-rays, as well as extended hours in the evening and on weekends.

If you or someone you know is experiencing mild-to-moderate bleeding, flu-like symptoms, a fracture or other non-life-threatening ailments, come to Urgent Medical Care today! We have expertly trained staff that can effectively diagnose, treat and help prevent ailments, to help you on the road to recovery! Contact our office today to get in touch with a specialist. To book an appointment, call us or visit us online! We serve patients from Plymouth MI, Bloomfield Hills MI, Livonia MI, Novi MI, Worden MI, Canton MI, Southfield MI, Troy MI, Farmington Hills MI, and surrounding areas!