Minor Injury Treatment Clinic in Plymouth MI and Bloomfield MI
If you have recently had some minor injury damage to your body or a loved one then please come to Urgent Medical Care today! Our experienced doctors are able to help treat your minor injuries and get you back on track! For more information, please call us today. We have convenient locations to serve you in Plymouth MI and Bloomfield MI.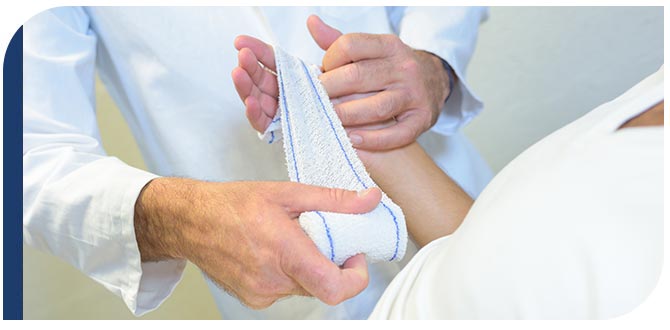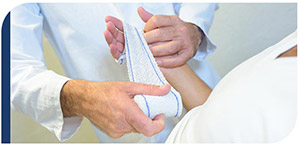 Table of Contents:
What is considered a minor injury?
What are common minor injuries?
When should you go to a doctor for a minor injury?
Can I go to my family doctor for a minor injury?
What is considered a minor injury?


A minor or major injury is damage to your body. In general, it refers to harm caused by an accident, fall, hit, weapons and more. Millions of people injure themselves each year around the US, these injuries range from minor to life-threatening. Injuries can happen anywhere from work or play, indoors or outdoors, driving a motor vehicle, or even walking across the street.

Wounds are considered injuries that break the skin or other body tissues. This can include anything from cuts, scrapes, scratches and punctured skin. They most often happen from an accident, but surgeries, sutures and stitches are also considered causing wounds. Minor wounds usually aren't serious; however, they must be cleaned up and inspected by a medical professional to make sure everything will heal correctly.

What are common minor injuries?


An unexpected injury can happen at any time, receiving trusted care for your minor injuries is a must. Our experience primary care physicians are able to treat minor injuries and help to make sure your injury is able to heal properly without any lasting damage or offer recommendations for specialists if it becomes worse.

Common minor injuries we see daily include:

• Broken bones
• Burns
• Cuts and bruises
• Ear infections
• Insect and animal bites
• Lacerations
• Sprains, strains and fractures
• Dislocations
• Electrical injuries and many more

When should you go to a doctor for a minor injury?


A minor injury can be considered different for everyone. As you age, your bones become more brittle, so a minor injury from a fall could lead to more major damage down the road. It is always best to seek medical attention if the wound is deep, you cannot close it yourself, you cannot stop the bleeding or get any dirt out, or it is not healing correctly. As well if you have any pain from falling or an accident like a car crash, that could be a sign of a sprain, fracture, dislocation or broken bones. All of these and many more are considered in need of seeking medical attention to get them examined and diagnosed to help you heal faster.

Can I go to my family doctor for a minor injury?


Injuries are inevitable, especially during the warmer months when you are out enjoying the beautiful weather the most. When something comes up, how do you know if it's serious enough to visit your family doctor to have it looked at? Our primary care physicians have the ability to treat most non-life-threatening conditions like acute injuries. This is why it's important to have a family doctor for your family, as we have the ability to know your past health history, and give you the proper treatment to help get you back on your feet.

Non-life-threatening injuries include:

• Minor aches and pains
• Sprains
• Injuries that may require stitches
• Minor fractures
• Superficial cuts, scrapes or bruises

However, if you are dealing with a life-threatening situation that warrants immediate emergency medical attention, visit your nearest hospital emergency room for treatment. This can include:

• Seizures
• Major head injuries
• Ingestion of poison
• Snake bites
• Severe burns
• Chest pain or any signs of a heart attack or stroke etc.

Urgent Medical Care is open 7 days a week to help you with any minor injury treatment options. Our urgent care doctors are available to help treat your injuries and prevent them from possible infection. Call us now to book your appointment! We serve patients from Plymouth MI, Bloomfield Hills MI, Livonia MI, Novi MI, Worden MI, Canton MI, Southfield MI, Troy MI, Farmington Hills MI, and surrounding areas!