DOT Physical Exam Questions and Answers
Are you in need of a DOT physical? Come to Plymouth Urgent Medical Care & Bloomfield Urgent Medical Care to receive yours today! Our doctors are trained to help you with all your healthcare needs. Call us for more information or schedule an appointment online! We have convenient locations to serve in Plymouth MI, Bloomfield MI, and surrounding areas!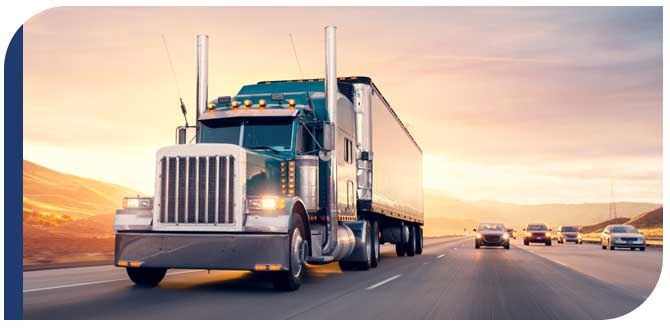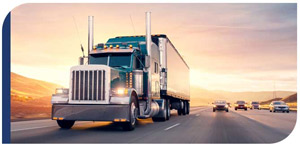 When your employees are classified as "safety-sensitive" for the Department of Transportation, DOT, their job can affect both their own safety and the safety of the public. In order to ensure safety measures, it is essential for all employees to have a regular physical examination in order to keep working. A DOT physical exam complies with stringent guidelines regulated by the Federal Motor Carrier Safety Administration, FMCSA, ensuring that commercial drivers and other safety-sensitive employees, like public transport, are in good health and can work safely.
What does a DOT Physical consist of?
The DOT physical consists of 5 major parts:
1. Vision Testing
Without surprise, good vision is required to operate a commercial vehicle. The DOT physical requires drivers to have at least 20/40 vision with or without the use of corrective lenses. This means you must be able to see within 20 feet what people with perfect vision can see within 40 feet.
2. Drug Testing
Drug testing are performed to ensure drivers do not use addictive or habit-forming substances that jeopardize the safety of themselves and others while operating commercial vehicles. DOT-mandated drug tests are required to use urine samples only.
DOT drug tests screen for opioids, cocaine, THC/marijuana, amphetamines and PCP. Those who test positive for these drugs may be interviewed to dictate whether an alternative medical explanation can be provided for substances found in the urinalysis.
3. Hearing Testing
Another requirement to operate a commercial vehicle is good hearing. The DOT physical exam requires you to be able to hear a whisper in one ear within a distance of five feet without the use of a hearing aid. However, if you use a hearing aid in the other ear, you can still pass the DOT physical.
4. Brain and Neurological Screening
A DOT physical includes a neurological scan to identify disorders or injuries of the brain that cause epilepsy or seizures. Even if the seizures can be controlled, anyone with a history of epilepsy will be disqualified from receiving a DOT medical card. This regulation is in place to ensure the safety of drivers, passengers, and others should a driver experience a seizure while operating a vehicle.
5. Cardiovascular Screening
Finally, one must have good heart health to pass the DOT physical. Research suggests that operators of commercial vehicles are more likely to suffer from cardiovascular disease and complications that put themselves and others at risk for injury and death. Those who have a history of serious heart complications or who use medical devices like defibrillators and pacemakers may be disqualified from receiving a DOT medical card.
What is included in a DOT Physical?
During a DOT physical, the examiner assesses both your physical and mental health to ensure no medical conditions will impede your ability to drive and safely operate a vehicle. The doctor performs a series of tests to check your vision, hearing, blood pressure, digestive, and mental health. You may also undergo urinalysis for diabetes and drug testing.
A DOT physical usually takes between 30 minutes and one hour to complete. Drivers who have existing medical conditions are encouraged to bring the appropriate documents with them to the appointment.
Drivers are mandated to disclose all pre-existing health conditions with their doctors at the time of the DOT exam. Failure to disclose health conditions can result in disqualification for a DOT medical card and in some cases, legal fines.
How often am I supposed to get a DOT Physical?
Commercial drivers must take the DOT physical every two years. If you have a condition that needs monitoring, you may be required to get a physical more frequently. Once you have passed your physical, the doctor in charge will give you a certificate.
If you or someone you know are applying for a driving position or already have one are in need of a DOT medical exam, please contact our office for more information and get in touch with a specialist in the Plymouth MI, and Bloomfield MI, for a walk-in appointment. If you wish to schedule an appointment in advance, we welcome you to do so through our website or by calling us. We serve patients from Plymouth MI, Bloomfield MI, Livonia MI, Novi MI, Worden MI, Canton MI, Southfield MI, Troy MI, and Farmington Hills.